CULPEER – Guidelines
Download presentation as PDF

The cultural peer‐to‐peer learning creates a transfer and generation of emotional and soft skills and involves children in an interaction characterized by the so‐called "reciprocal vulnerability", which encourages peers to take an active role.
Cultural peer learning fosters talents and competencies of the students, which in daily school life are often not known and registered. It is the contrary to normal school approach to deal with deficits.
In our CULPEER-project we are strengthening cultural and peer-learning approaches for successful integration of disadvantaged youth and refugees at school level.
Find here

guidelines for our approach in schools (including questionaires and results from a lot of schools in different countries)
A brief version without the points of view of the different partner countries you find here

.
Educational resources
CULPEER teacher tutorial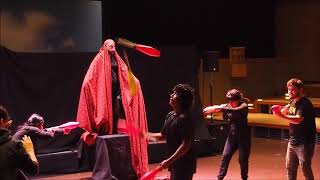 A tutorial on cultural peer learning for teachers and educators of young people. The tutorial you are about to go through is based on the activities and intellectual outputs created under the "CULPEER for Integration" project, supported by the Erasmus+ programme and the German National agency.
Open educational resource (OER) of project
External resources